We're back with our first meetup of the year, and it's bumper-packed with 4 speakers!
We'll be at Positive Light Projects on Sidwell Street for a mix of interesting lightning talks and networking.
Schedule
7.00pm: Doors open
7.30pm: Introduction and talks start
Dr Chico Camargo (University of Exeter): Tech to track misinformation and disinformation
Dr Freddy Wordingham (DigiLab): Cutting edge data science learning
Tea/Coffee break
Joel Freedman (Satellite Applications Catapult): Designers in space
Tilly Loveland-Perkins (Cineon): Anxiety detection using eye-tracking
9.00pm: Doors close.
There is no bar at the venue so it's BYOB – but there will be tea/coffee available.
** If you'd like to talk at this or a future event, please get in touch with us!
FAQ
Q. I'm not a techy person, can I still attend?
A. YES! We welcome those working in tech/digital, and those who want to find out more about tech!
Register here : https://www.meetup.com/techexeter/events/290018705/
More on our speakers: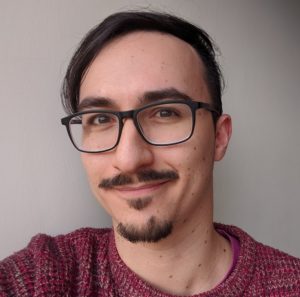 Chico Camargo
Chico Camargo is a Lecturer in Computer Science at the University of Exeter, a research associate at the Oxford Internet Institute, University of Oxford, and director of the CC Lab. In his research, he develops new computational methods to study the evolution of information, combining approaches from the natural and social sciences. He is also a science communicator, having already written for Science, HuffPost Brasil, The Conversation, and produced more than 50 videos for YouTube.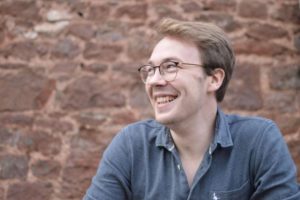 Dr Freddy Wordingham
Prior to starting the University of Exeter's RSE group with Omar Jamil, Freddy worked as the Research Assistant for Tim Harries' Biophysics Group engineering HPC (high-performance computing) numerical simulations.
Focusing on cancer research, the group uses these simulators to investigate the interaction between light and molecules within the human body.
Freddy also leads software development as the Chief Technical Officer of Databound, a commercial software engineering company based in the southwest of England.
Joel Freedman
Joel is a Design and Innovation Consultant who has worked in the Space Sector for 10 years. He specialises in applying a combination of human centred design and system innovation approaches to explore how cutting-edge technologies can be applied to solve complex social, environmental, and industrial challenges globally.
He is the Head of Innovation Services at the Satellite Applications Catapult – a part-Government funded technology and innovation company focusing on growing the UK space sector, and co-founder of the Designers in Space Community – an international community bringing together space technology innovators with creative design practitioners.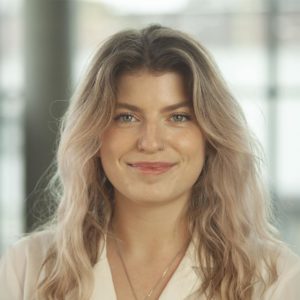 Tilly Loveland-Perkins
Tilly is a Data Scientist and Researcher with a background in machine learning and animal sciences. At Cineon, her expertise is being used to integrate fundamental principles of psychology and neuroscience research to assess an individual's cognitive and behavioural states. Using eye tracking, Cineon can detect these responses by analysing the spread, randomness, duration, error, or latency of particular eye movements during a task.