Whilst we're not physically at the Met Office HQ this year, we still plan to have a great hackathon!
What is a hackathon?
Now in its 10th year, NASA's International Space Apps Challenge (otherwise known as Space Apps) is an international hackathon for coders, scientists, designers, storytellers, makers, builders, technologists, and others in cities around the world. During the Space Apps weekend, teams engage with the National Aeronautics and Space Administration's (NASA) free and open data to address real-world problems on Earth and in space.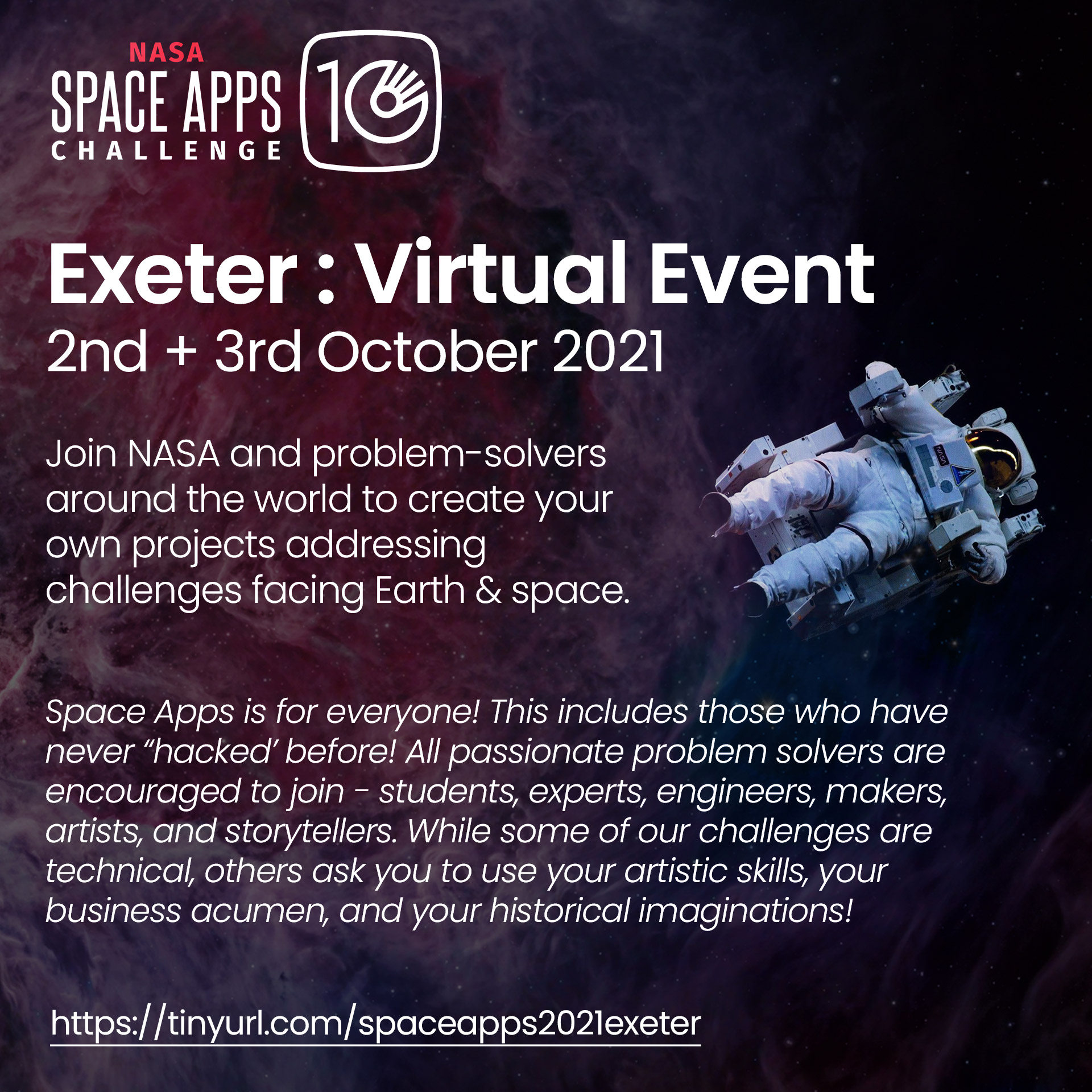 The weekend will be about meeting new people and solving interesting challenges together. Don't let the 'Apps' part put you off, the best teams are often the most diverse teams in terms of age, skills and experience. We have seen great projects made entirely from cardboard.
REGISTER HERE : https://2021.spaceappschallenge.org/locations/exeter-devon/event
2021 Judges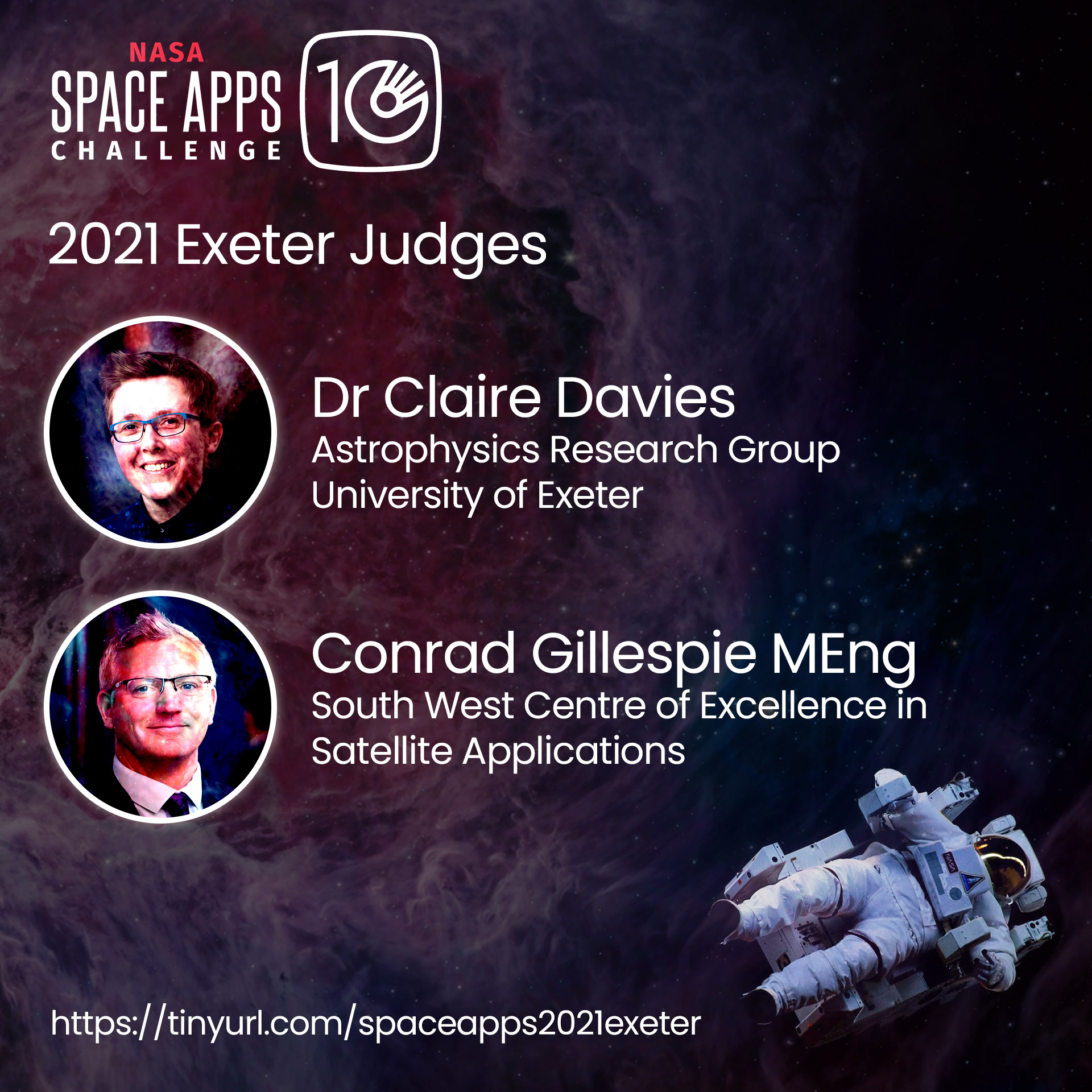 https://2021.spaceappschallenge.org/locations/exeter-devon/event