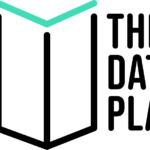 Website thedataplace The Data Place Ltd
£150 – £350 per day depending on skills and experience
Initial 3 month contract January – March 2021
Plymouth-based but remote options welcome
Up to 4 days per week, flexible.
The Data Place is looking for enthusiastic people to help us with some new environmental and sustainable business projects, centred in the Plymouth area but with opportunities for remote work as well.
We want to expand our capacity with additional expertise in sensors, data infrastructure and data visualisation – so we'd love to talk to people with an interest in one or more of these technical areas.