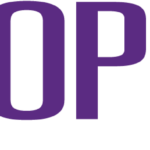 Website https://twitter.com/Simpleware_SNPS Synopsys - Simpleware Product Group
Simpleware Software Solutions - 3D Images to Models
As a software engineer you will be work with other experienced software engineers and application engineers to capture requirements and implement features in the Simpleware ScanIP product. This varied role will involve both the refinement of existing software and helping to bring new features from initial concept through to product release.
This position is open to a wide range of candidates, from junior to mid-level software engineers, with very attractive remuneration at all levels.
Responsibilities
As part of the software development team, your primary duties will include:
* Work on 2D & 3D visualization and image segmentation feature.
* Implementing, testing and documenting related software features.
* Staying in touch with the latest scientific advances in key development areas of the Simpleware software (e.g. 3D image processing, imaging technologies) and helping management define development roadmaps.
Requirements – Knowledge, experience, skills, and competencies
To be considered for this position, you must have:
* 2-4+ years' experience in writing C++ in a commercial environment.
* Master of Science degree in Computer Science, Computer Engineering or related field; or equivalent combination of education and experience.
* Experience in Machine learning/AI technology (any of Keras/Tensorflow/PyTorch or similar).
* Good knowledge and experience of C++.
* Strong desire to learn and explore new technologies.
* Self-motivation and ability to work on own initiative whilst being a team player and keeping an eye on the team's goals.
Desirable
Knowledge of, or interest in the following areas:
* Image processing algorithms.
* Class design, software architecture.
* File systems, database programming.
Experience with:
* ITK/VTK.
* Visualisation and image processing libraries in general.
* Visual Studio.
* Windows and Linux development environments.
* Version control systems.
Motivation to:
* Write high quality, efficient and elegant code.
Other employment information
Location: Based in Exeter, UK.
Remuneration: Very attractive with a competitive package (e.g. private health insurance, gym membership, pension contribution).
Duration: Permanent employment contract.
Additional information about Exeter
Exeter is a university city with excellent shopping and nightlife and is only 25 minutes from the sea and Dartmoor National Park. Exeter also has direct rail links to London and major cities in the UK and benefits from direct flights to a number of European cities.
Additional information about the work environment
You will be joining the Simpleware development team, a team with diverse expertise, experience and interests in software development, and will enjoy a creative and international work environment.
To apply for this job please visit bit.ly.