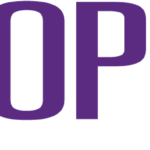 Website https://twitter.com/Simpleware_SNPS Synopsys - Simpleware Product Group
Simpleware Software Solutions - 3D Images to Models
As a full stack developer, you will be involved in user interface prototyping and development of web applications leveraging the core image processing, visualisation and meshing capabilities of the Simpleware ScanIP products.
This position is open to a wide range of candidates, from mid to senior level developers, with very attractive remuneration at all levels.
Responsibilities
As part of the software development team, your primary duties will include:
* Collaboration with the product-, and backend-teams, for developing new features as high-performance, reusable, secure and loosely coupled web interfaces and components
* Close interaction with our applications engineering team, for requirements capture and identifying bugs
* Create working prototypes (proof of concepts) at varying degrees of fidelity
* Independent evaluation and familiarization with new technologies
* Assist other developers in expanding and improving specific aspects of their technical skillset
* Independent evaluation and familiarisation with new technologies
Requirements – Knowledge, experience, skills, and competencies
To be considered for this position, you must have:
* Experience building and maintaining a reusable web components library.
* 3-5+ years of hands-on experience in developing scalable, secure and user-driven web and mobile applications.
* Master of Science degree in Computer Science, Computer Engineering or related field; or equivalent combination of education and experience.
* Experience with HTML5, CSS, Vue/React/Angular and equivalent JavaScript frameworks.
* Experience creating REST web services with Node.js or comparable technologies.
* Experience with Linux, Shell, Docker, containers.
* Self-motivation and ability to work on own initiative whilst being a team player and keeping an eye on the team's goals.
* Strong communication skills.
* Strong desire to learn and explore new technologies.
Desirable
Knowledge of, or interest in the following areas:
* Experience with cloud platforms such as AWS, APIs/frameworks, and deploying web based microservices.
* Experience with Java/Python development.
* Data visualization & statistical data science.
Other employment information
Location: Based in Exeter, UK.
Remuneration: Very attractive with a competitive package (e.g. private health insurance, gym membership, pension contribution).
Duration: Permanent employment contract.
Additional information about Exeter
Exeter is a university city with excellent shopping and nightlife and is only 25 minutes from the sea and Dartmoor National Park. Exeter also has direct rail links to London and major cities in the UK and benefits from direct flights to a number of European cities.
Additional information about the work environment
You will be joining the Simpleware development team, a team with diverse expertise, experience and interests in software development, and will enjoy a creative and international work environment.
To apply for this job please visit bit.ly.