Full stack software developer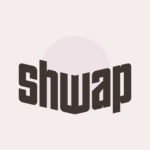 Website Shwap Technologies
next-gen resale
About Us:
Shwap a is start-up creating a digital resale infrastructure that gives brands access to the secondary market of clothing they produce through a peer-to-peer marketplace. Shwap is founded by Kalkidan Legesse, an experienced and award-winning entrepreneur in the sustainable retail sector. Shwap is being developed to create a circular fashion solution for e-retailers and conscious consumers alike. Our team consists of developers, data scientists and expert marketeers and we are all passionate about the role that big data has to play in environmental sustainability.
We're currently working towards a beta launch in May, but Vogue Business are already calling us " the next generation of resale." With Shwap we hope to free brands from the tyranny of overproduction, help to document garment lifecycles, and make shopping second hand feel as easy and exciting as shopping new.
Role Description .
Shwap is looking for a full stack software developer to manage our user interface and resale platform. We are looking for an enthusiastic team player with a strong grasp of product development, testing and deployment. You will join our existing remote development team to help us build manage our MVP in order to onboard our first 20,000 users. This role affords the applicant the opportunity to play a significant role in the development of the company and the impact we have on lowering the environmental impacts of fashion waste.
Key Responsibilities:
– Develop and manage our UI, our customer facing resale platform and associated integrations
o Payment gateways
o Shipping integrations
o WordPress CMS site
– Manage development budget to meet development KPI's
– Oversee product testing and improvement over time
– Roll out new features
Person Specification:
Successful history of product development, testing and management
Passionate about creating a great product that delights customers
Belief in circular business models
Experience working on a UX optimised B2c or B2b platform
Experience and confidence in the following languages
Python
Pydantic
Java Script
HTML
SCSS
Docker
Salary: £50k
Experience:
Full stack development: 2-4 years (Required)
Website development and service management 1-3 years
UX
Design
Work remotely:
Yes
How to apply
Send a CV and application letter to Kalkidan@shwap.uk with work reference code : SHWAPD121
Include
– Examples of your work
– Programming languages you have mastered
– Your experience of UX optimised platforms
– Your experience with AWS
Deadline for application Round 1 : 31st of May 2021