Digital Transformation Lead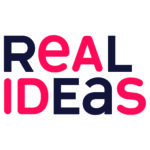 Website realideasorg Real Ideas Trading Limited
We solve problems & create opportunity
As Digital Transformation Lead you will drive the digitalisation agenda for Real Ideas, working with colleagues across the organisation to define business requirements and priority initiatives in line with the wider organisation development plan, ensuring effective design, planning, implementation, and benefit realisation, on time and on budget.
Rooted in the Marketing and Communications team, you will be accountable for all digital transformation activities to customers and colleagues across Real Ideas. From external facing tech that delivers great customer experience, to internal processes that implement automation to allow our staff to focus their energy and time on the work that requires human connection – you will oversee the digital development to take our delivery to the next level.
You will be accountable for designing and digitising end to end customer journeys, implementing and reviewing our tech stack and working with external development partners to build the bespoke solutions we need. You'll also work with colleagues internally to support the adoption and use of tech solutions to best effect.
For us it's not about digitising our soul, but using the right tech, in the right place, for the right job, so that people can do more of the human stuff that matters.
Please go to our website to view the full role profile and instructions on how to apply.
Closing date 28th April 2021.