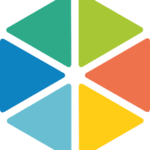 Website Oneserve
Role Overview:
You will be an energetic and enthusiastic self-starting digital designer able to define your ways of working and eager to make a positive impact. You will be able to present your concepts confidently and cogently, but you're also open to new ideas. Most importantly, you'll be willing to drive adoption in this area of the business and will be able to demonstrate the positive impact of work.
This is a role with plenty of opportunities to advance and is ideally suited to a talented junior designer looking for the next level, or an established mid-level designer looking for a room to grow.
Skills & Competencies:
To fulfil your role and your duties, there are several core skills and competencies that you need to evidence and develop, with our support. Whilst not exclusive, these include:
Knowledge/experience in App and web design with a demonstrable UI/UX design portfolio
Knowledge of key UI/UX principles (information architecture, interaction design, usability, graphic design, prototyping and testing)
Ability to confidently design, present and deliver solutions, from early-stage sketches and wireframes through to working prototypes and hi-fidelity mockups
Proficient in prototyping tools (Sketch, InVision, Axure etc.)
Familiarity with the Design Thinking process
Ability to collaborate effectively with developers, product owners and stakeholders
Comfortable working in a fast-paced agile environment
Front-end development experience, HTML5 / CSS useful but not essential
Behaviours:
You will also be able to demonstrate the following behaviours:
Excellent communication skills
Accurate and attention to detail
Analytical and innovative mind with a problem-solving aptitude
Strong organisational skills with a flexible attitude
Demonstrable adaptability to change
A pragmatic approach mixed with maturity, resilience and inquisitiveness
Ability to take a holistic view to challenges
Demonstrate unity and empowerment
Be approachable

About Oneserve:
Our business provides Field Service Management Software, as a Service; the operative word being 'Service'. Every one of us has an obligation to our Partner Clients and their businesses.
This doesn't mean that we agree with everything, but it does mean that we treat them with the respect, honesty and integrity that they deserve. We are not afraid to share the truth, even if it's unwelcome.  We have a shared duty to always consider their business and the impact of our actions on ensuring their business works.
Our partner clients use our system to run their business. When their business works, our business works.
For more information and details please contact Andy Martin