Senior Javascript Developer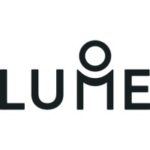 Website Lume Solutions Limited
The solution to understanding and improving workplace mental wel
About LUME
LUME is a workplace mental wellbeing platform. We believe that all employees have the right to 'good work', which contributes positively to their mental health and our society. We help organisations to realise this vision through unique preventative software that gives companies and employees greater visibility into their mental health, and importantly what's impacting it. Empowering people and businesses to make meaningful change and improve mental health.
Our beautifully designed mobile and web applications provide companies and employees with detailed data and insights into their mental health. We help identify factors impacting individual and company wide mental wellbeing and can provide companies with recommendations to help deliver positive change.
We are a well funded early stage startup with big ambitions to revolutionise workplace mental health globally.
The Role – Senior JavaScript Engineer
We're looking for a senior JavaScript engineer to join our small, entirely remote, team.
You will be working closely with our CTO and the rest of the company, your opinions and experience will help make decisions which will shape the direction we take. You will be solving complex problems, advancing the platform as a whole and expanding the team as we grow.
You will need to be comfortable working across our full software stack which includes an Express API, MySQL databases, a React web app and React Native mobile apps. Experience with Docker and cloud infrastructure will also be extremely useful. As we progress there will be opportunities to research and add machine learning features to the platform.
While you will need to be able to work across our entire stack there will be flexibility and opportunity for you to focus on the areas which most interest you.
You should be used to working with modern technical best-practices, producing high quality code and using a test driven development methodology.
As a senior developer you will be empowered to work independently and able to take responsibility for hitting deadlines and platform milestones. Along with the rest of the team you'll need to work on features from inception to deployment and beyond.
We're growing fast and we'll need you to help us with that, this means helping with new hires and mentoring of junior developers. As an early hire you'll help establish a culture of high quality engineering within Lume.

Technical Requirements
Javascript, ES6+
React, React Native
Node.js Express
Javascript testing
MySQL

Other Requirements
You need a real passion for mental health and our mission to improve it globally
You should share our desire to make LUME a major force for good and a world leader in mental wellbeing
Happy working remotely
Comfortable working in a rapidly expanding team and be able to help with that expansion
Experience working in Agile, Lean and continuous delivery environments.
You need to be in a timezone no more than +/- 3hrs of London
You need to comfortable helping make big decisions within our team
Have a self starting and autonomous attitude

Benefits
Work from home or we'll rent you a coworking desk
Great colleagues and fun working environment
Competitive salary
Personal budgets for L&D and wellbeing initiatives
Culture of continuous learning
Choose your own tech