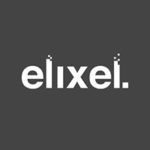 Website elixelofficial Elixel Ltd
Your digital pioneers
You'll be someone who is innovative and enthusiastic, with strong experience of UI / UX design. You'll work closely with the creative and development team to understand the requirements and map user journeys, workshops, prototype and test designs with key stakeholders.
What you will be doing
Researching and deconstructing the digital interactions and habits of the users
Collecting and evaluating user requirements in collaboration with other members of the technical team
Illustrating design ideas using storyboards, process flows and sitemaps
Designing graphic user interface elements
Developing UI mockups and prototypes
Creating original graphic designs (sketches, tables and images)
Preparing and presenting rough drafts to the internal team and key stakeholders
Troubleshooting UX problems
Coming up with ideas for UI and UX strategies based on the company objectives​
At least 2 years' experience in a UI / UX role and a portfolio of professional design projects – ideally with examples of both mobile and web applications. The role is full-time (37.5 hours per week) and the salary is dependent on experience.
However, sometimes the perfect person is far more or less experienced than we anticipated. In these situations planned ranges go out the window. If you think that might be the case, please apply and just let us know.
We care deeply about helping the creative tech industry become a more inclusive and diverse place and we work hard to lead by example. We are committed to Equal Employment Opportunity through attracting and retaining a complementary team of employees and building an inclusive environment for all.