Hello!
My name is Kris Sum, and together with my good friend Rob Glover (pictured above wearing my Oculus Rift VR Headset) we are the leaders of TechExeter – a focus point for all things tech related in the regional capital of Exeter, Devon (UK).
Both Rob and I live locally and work in the tech industry. We've been running local tech meetups and events for several years, and we've grown our grassroots community to over 600 members – re-branding from "ExeterWeb" founded in 2011 to "TechExeter" in 2016.
Community, Conference and Co-working
These are our 3 main areas of focus.
Co-ordinating resources and events for our awesome Tech Community, including running regular meetups with lightning talks and networking, facilitating collaboration by connecting community members together, and providing training & workshops.
Running an annual Conference, showcasing both regional and national speakers who are experts in their field.
Providing a Co-working space specifically geared towards those who work in tech.
These 3 things are embedded into the TechExeter Community Interest Company mission statement, everything we do and any sponsorship monies or donations will all go towards supporting the community.
We keep an eye on all things going on in the region – one of our pet peeves is that everyone seems to run things in isolation, so we want to change that by keeping our community informed of local events and by helping to facilitate collaboration by linking like minded people and businesses together.
"Our aim is for TechExeter to serve our vibrant community, by being their representative voice, and by helping to make awesome things happen"
Bio: Kris Sum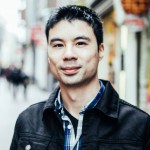 Kris is MD of software company Switch Systems Ltd, located in Southernhay Exeter.
"I started Switch when I moved back to Exeter after University – I couldn't find a job locally and I really wanted to stay in this beautiful city, so I started contracting doing programming as a sole trader. Having gained big clients such as the University of Exeter I needed to expand, so I set up Switch Systems and haven't looked back!"
Kris is a keen technologist and gamer in his spare time, and loves nothing more than to tinker on side projects.
"I've always been an early adopter of new technology, from my first mp3 player as a teenager, through to todays smart phones, smart watches and virtual reality headsets – I couldn't live without tech!
Bio: Rob Glover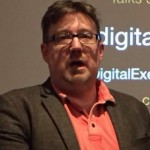 Rob is a freelance Digital Project Manager and Marketer based in Exeter.
"Over the years I've been everything from a Graphic Designer to front-end Web Dev to Digital Marketer. I've also run a few businesses (some successful, some not) and therefore have a wealth of experience that I'm keen to use to help build a better eco-system here in Exeter."
Rob co-founded TechExeter's sister community Digital Exeter in 2015. It runs on similar rails to TechExeter and has already grown to a community of 600+.
"I'm proud to have played my part in growing Exeter's Digital Tech scene. Supporting and growing both TechExeter & Digital Exeter and helping establish co-working in the City."