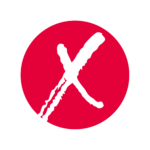 Website axminstertools Axminster Tools
We share your passion
We are looking for a Web Developer to join our in-house Web Development Team to support our ongoing business growth.
Having launched on Magento 2 Commerce (now Adobe Commerce) in 2020, we are continually making improvements to our ecommerce platform to support the needs of our customers. A solid background in PHP is required and experience with Magento is preferred.
A Web Developer works closely with the Senior Web Developer (Team Leader) and Web Development Manager, to ensure all web projects satisfy their initial requirements and are completed within a timely manner.
You will be involved in all aspects of the software development lifecycle from conception, analysis, through to implementation, testing, deployment and maintenance.
You will collaborate closely with other developers on the team. You will also be responsible for maintaining the day-to-day duties of the website such as customer issue reports and bug fixes ("business as usual").
Aside from working on our E-commerce website (Magento) directly you will also assist with the building of various complementary customer facing websites and in-house systems. These are primarily built using WordPress/Laravel/Lumen with increasing exploration of NextJS and the JAMstack.
Technologies
PHP, Magento 2 Commerce, Laravel/Lumen, WordPress
MySQL, Redis, ElasticSearch
JavaScript, RequireJS, Node, SCSS/LESS, jQuery
Docker
Git
Location & Hours
Majority remote currently due to pandemic. Flexible working options available including remote, there is an opportunity to work at our Head Office if desired in the near future. Occasional visits to Axminster, Devon will be required. Candidates who are able to travel to Axminster are preferred.
Normal working hours are 08:30 until 17:00 (or 08:00 until 16:30) from Monday – Friday with a one hour lunch break.
Salary
Competitive, dependent on experience
Benefits
High specification Apple MacBook Pro and monitor
Starting 28 days holiday including bank holidays
Flexible working hours
Staff Discount on Axminster Tools products
Cycle to Work scheme
Showers at office
Free parking at office
Free tea and coffee at office
Key Requirements
Over 2 years in Web Development
Good knowledge of PHP 7 and OOP
Knowledge/awareness of Magento 2 and Laravel/Lumen
Technical experience working with MySQL, HTML, CSS, Javascript, Git, XML and Composer
Implementing and maintaining clean, efficient and performant code
Knowledge and experience of HTTP including implementing APIs and design best practices
Awareness of automated testing and its benefits
Ability to troubleshoot and resolve application issues in a timely manner
Communicate effectively with developers, digital designers and colleagues alike
Desirable Additional Skills
Experience with some of the following is of benefit:
CSS pre/post-processors such as SASS/LESS, frameworks such as Tailwind
JavaScript build-tools e.g. Gulp, Grunt, Webpack
Modern Javascript frameworks such as React and/or Vue
Docker, Redis, ElasticSearch, RabbitMQ
Linux server administration
Experience at creating integrations with other systems e.g. ERP, CRM, PIM etc
CI/CD pipelines
Appreciation of good user interface (UI) design and user experience (UX)
Prefers an Agile working methodology
About Us
Axminster Tools is a market leading tool and machinery retailer in the UK. With headquarters in the beautiful Axe Valley and almost 50 years of history, we are proud of our reputation for combining quality products with a premium service. We share our passion for woodworking with our customers, working hard to ensure they have the products and the knowledge they need to develop and continue their craft.
Currently ranked in the Internet Retailing Top UK 150 and with a new digital strategy, our ambition is to become a global leader in the woodworking community. Digital services, data and technology have a big part to play in the success of our business and to support its objectives and vision.